30 tags
4 tags
FIERCE Solidarity Statement
Raha Iranian Feminist Collective 4th Annual International Women's Day Event FIERCE Solidarity Statement Delivered March 8, 2013  by Tara Tabassi, former FIERCE organizer   Good Evening, my name is Tara Tabassi, and I'm here on behalf of FIERCE. FIERCE is honored to be here today to stand in solidarity with RAHA and feminist resistance to sanctions, state violence, and war-threats in...
4 tags
NYPD's 'Stop And Frisk' Policy Angers LGBT... →
Huffington Post coverage of Fabulous & United Press Conference: LGBTQ Communities Against Discriminatory Policing A member of FIERCE spoke personally about how transgender and queer people are affected by stop and frisk and are often profiled with the assumption of being a sex worker. "The reality of our lives as queer and transfolk of color speaks truth to the fact that we are...
Change the NYPD: Voices to #changetheNYPD! →
changethenypd: Welcome to the changetheNYPD tumblr blog! On the occasion of the opening of the historic Floyd v. City of New York stop-and-frisk trial, New Yorkers from all communities are standing up against discriminatory & abusive stop-and-frisk practices and calling for NYPD reform and accountability. On…
5 tags
3 tags
Today: Fabulous & United Press Conference Against...
Queers Pack the Court!!! Rise Up to End Stop & Frisk! TODAY: LGBTQ Communities Say No to Discriminatory Policing Join us today, Thursday, March 28, as we pack the court for Floyd v. City of New York, a historic trial challenging the NYPD's discriminatory stop and frisk practices! FIERCE, along with Communities United for Police Reform groups the New York City Anti-Violence Project,...
8 tags
8 tags
2 tags
Justice Committee: Statement In Solidarity with...
The killing of 16-year-old Kimani "Kiki" Gray is a terrible tragedy on a long list of injustices perpetrated by the New York Police Department (NYPD).  The Justice Committee sends love, strength and solidarity to his family, friends and community.  We echo Kimani's community's calls for an independent investigation into his death and the indictment of the officers who killed him.   We are deeply...
zebulonmiletsky asked: I teach Africana Studies at Brooklyn College (and stony brook) how can my students get involved?
10 tags
2 tags
2 tags
Watch
2013 Connect Our Roots Organizing Summit ~ Photo Gallery by Tiph Browne, @NerdScarf Photography
3 tags
2 tags
Watch
2013 Connect Our Roots Organizing Summit ~ Photo Gallery by Andre Perez From February 15-17, 2013, over 40 LGBTQ youth of color, representing over 16 cities from across the country, gathered in Chicago for the FIERCE Connect Our Roots Summit.  The summit included youth-led workshops to build organizing skills and share organizing models and strategies, an opening panel with youth organizers...
5 tags
3 tags
1 tag
13 tags
Hey Tumblr folks! Couldn't make it to the Connect Our Roots summit? That's okay! Check out the opening panel that's happening RIGHT NOW on UStream! Just follow this link!  This is a great way to find out more about all the awesome organizations that are in Chicago and holding workshops at the summit!
3 tags
8 tags
3 tags
4 tags
4 tags
Connect Our Roots Youth Organizing Summit Kicks...
MEDIA ADVISORY For Immediate Release                Media Contact: February 11, 2013                         Manny Vaz: manny@fiercenyc.org LGBTQ YOUTH OF COLOR CONVERGE IN CHICAGO TO TACKLE KEY ISSUES LARGELY LEFT OUT OF MAINSTREAM 'GAY' AGENDA Connect Our Roots Summit to highlight organizing strategies and tactics to address homelessness, police violence and diminishing services for LGBTQ...
4 tags
1 tag
1 tag
1 tag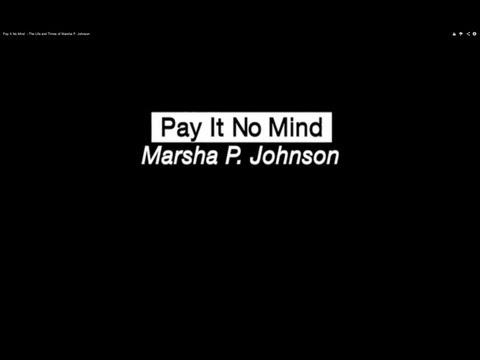 Pier Kids: The Life by Elegance Bratton →
Check out this new project, Pier Kids: The Life, about queer and trans youth of color in New York City's West Village.  This is why we fight the fight and organize for safe public space on the piers, on Christopher Street and throughout the West Village.  Learn more about FIERCE's campaigns at http://www.fiercenyc.org/index.php?s=94!
8 tags
Watch
nerdscarf: Teaser video for my thesis project.  Thoughts? Check it out from FIERCE Member & Bad-Ass Media Maker, @nerdscarf! Putting out the stories, experiences, questions, and ideas of queer and trans youth of color! The struggle is real ya'll! Werk It! Own It! Share It!
24 tags
5 tags
Hurricane Sandy, LGBTQ Youth & the Power of...
Dear FIERCE Community, Over these past few weeks, many of our communities have been rocked to the core by Hurricane Sandy, and so much of our city is still recovering.  To all of you who have been impacted by the storm, we send our love and support.  In the months ahead, FIERCE will continue to support relief efforts, spread much needed information and continue our work to meet the needs of LGBTQ...
8 tags
Post-Hurricane Sandy Update from FIERCE ~...
Hi FIERCE Members, Supporters and Allies: We hope this email finds you safe after Hurricane Sandy hit our city and region in such a big way. As community organizers who intersect a lot of very marginalized communities, we know that our friends, families and communities are particularly vulnerable after natural disasters.  We recognize how this storm has impacted our communities- some of us...
6 tags
An Inspector General for the NYPD →
Check out this powerful Huffington Post piece by FIERCE Lead Organizer John Blasco! The NYPD is watching us, but who's watching the NYPD? It's not enough to say the Commissioner is doing a great job and we don't need strong, independent oversight of the department. LGBTQ youth of color and many other communities say pass the Community Safety Act — a package of landmark...
9 tags
Empowered. Supported. Resilience. Resistance.
On July 25, 2012, FIERCE organized a Call to Action asking supporters to submit letters to the New York Times demanding Dignity for Transwomen of Color and LGBTQ Youth in their reporting.  The Call to Action was organized in response to a July 24th article: "For Money or Just to Strut, Living Out Loud on a Transgender Stage." The article, which relied on and fed into harmful, negative...
6 tags
No Mega-Development on Pier 40!
This past summer, the West Village community saw a renewed focus on the redevelopment of Pier 40 as the Hudson River Park Trust pushed to open the legislative act that governs the park and piers to allow for commercial development projects like housing and hotels. The situation for Pier 40 is a critical, as the Pier currently remains in danger of shutting down due to neglected structural damage. ...
20 tags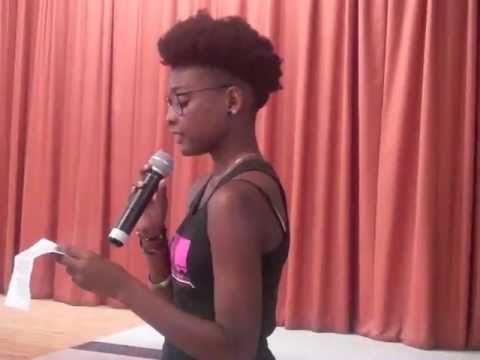 5 tags
Sustainable Community Solutions to Save a Pier in...
a letter to the New York Times in response to their September 17, 2012 editorial "A Pier to Pay for a Park" September 24, 2012 A Pier to Pay for a Park highlights the plight of a structurally neglected Pier 40. However, the call to "liberalize the law," a nod to opening the governing park Act to extend lease terms to allow for mega-development and luxury housing, is in direct...
17 tags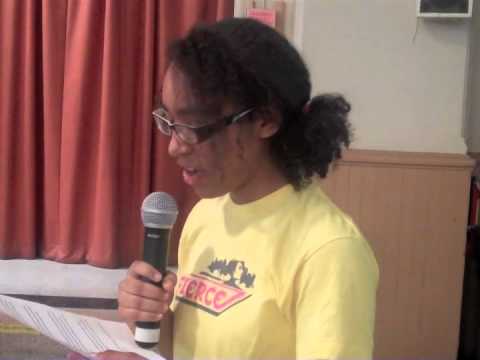 22 tags
Friday, October 12th FIERCE's membership will be raising money for this year's Bowl-a-thon by selling amazing art work! Come support some FIERCE artists and sustain the beautiful community organizing we do here by strolling through the gallery we set up and purchasing some awesome work. All the art is made by LGBTQ youth of color and expresses our lives, struggles, culture, heritage...
Know Your Rights Ball featured on GLAAD's Blog! →
Check out GLAAD's blog on our Know Your Rights Ball! Features photos by NerdScarf Photography, media coverage by OutFM, and a fabulous quote from FIERCE Organizer Tara Tabassi! "This year's 2012 Know Yours Rights Ball was a momentous victory of FIERCE's Safe Space Saves Lives campaign to ensure that the West Village and Piers remain a safe space for LGBTQ Youth. On Saturday, the Piers were...
FIERCE & Kiki Coalition Organize Know Your Rights...
PRESS ADVISORY For Immediate Release                          August 8, 2012      EVENT OPEN TO REGISTERED MEDIA ONLY!!! Media Contact: Ellen Manny Vaz, manny@fiercenyc.org Community and Youth Contact: Tara Tabassi, tara@fiercenyc.org FIERCE & Kiki Coalition Organize Know Your Rights Ball for LGBTQ Youth in the West Village Ball expected to draw hundreds of youth to address issues such...